Our specialty, "Koichiro-kun"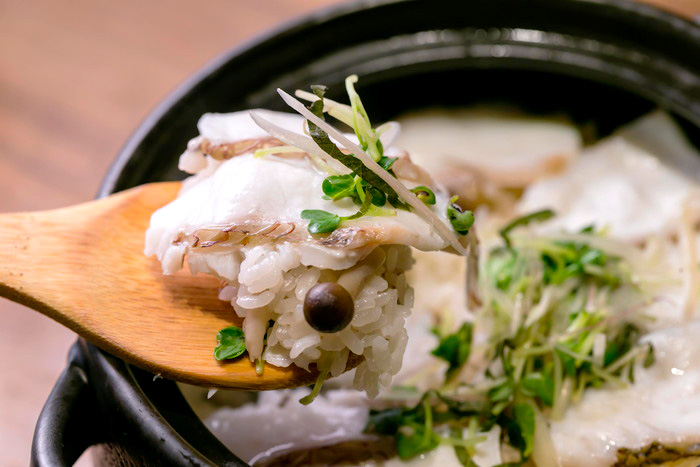 Hello.
Meguro's fashionable bistro, fours.
Today we will introduce our specialty dishes.
The name is also "Saiichiro-kun's fried rice".
Here is a delicious salmon from Uwajima, Ehime Prefecture.
The rice is from Kumamoto Prefecture and the forest bear is used.
I cooked them carefully with the seafood soup.
The gentle flavor of salmon and the harmony of rice cooked in a clay pot are excellent.
Red miso vinegar sauce is accented,
Whether you are young or old, it has been well received.
In addition, we prepared "Anaiko and salmon roe, Maiko no Tonabe rice".
Hot pepper and wasabi puree were added to the simmered white pan of the conger eel.
Please enjoy the luxurious combination with salmon roe.
Also, it takes about 25 minutes to cook both pots after they are ordered.
Please acknowledge it.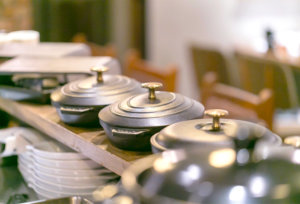 Even if you are alone at the counter on your way home from work,
Share with friends and couples,
Please cook while hot after cooking.
Have sake and high balls for your meal.
We look forward to your reservation and visit to you today.
fours
1-4-11 NT Building B1F, Meguro, Meguro-ku, Tokyo
Regular holiday: Monday
Reservation from here
TEL: 03-6421-7255
Contributor:user
comment:0